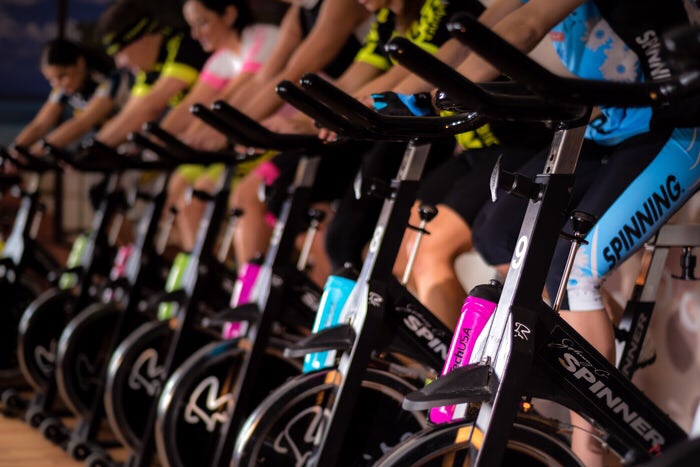 This is increasing evidence to support the use of physical activity as a part of the management of breast cancer. Potential benefits in cancer risk reduction, less fatigue with treatments such as chemotherapy or radiation therapy, improvements in the risk of at least 15 types of cancer and in cardiovascular disease, and better psychological well-being, and improved quality and length of life all come to mind. A lot of potential benefits. But today, I want to show you the results of a study published in the Journal of Clinical Oncology this week.
A condition known as metabolic syndrome is associated with an increased risk of heart disease and stroke, diabetes, and breast cancer recurrence among survivors of the disease. Researchers conducted a randomized clinical trial, examining the effects of a 16-week combined aerobic and resistance exercise intervention on metabolic syndrome, obesity, and blood markers among ethnically diverse, sedentary, overweight, or obese survivors of breast cancer.
Here's what the researchers discovered at the 3 month follow-up mark:
Combined resistance and aerobic exercise effectively attenuated metabolic syndrome, obesity, and relevant biomarkers (such as insulin, insulin-like growth factor-1 (IGF-1), leptin, and adiponectin) in an ethnically diverse sample of sedentary, overweight, or obese survivors of breast cancer, as compared to usual care. Our findings suggest a targeted exercise prescription for improving metabolic syndrome in survivors of breast cancer and support the incorporation of supervised clinical exercise programs into breast cancer treatment and survivorship care plans.
I'm Dr. Michael Hunter, and I invite you to follow this blog by signing up below. Explore more here: Wellness! Thank you, and I hope you have a joy-filled day.
_________________________
I am a radiation oncologist who serves patients in the Seattle area, and hold degrees from Harvard, Yale, and the University of Pennsylvania.