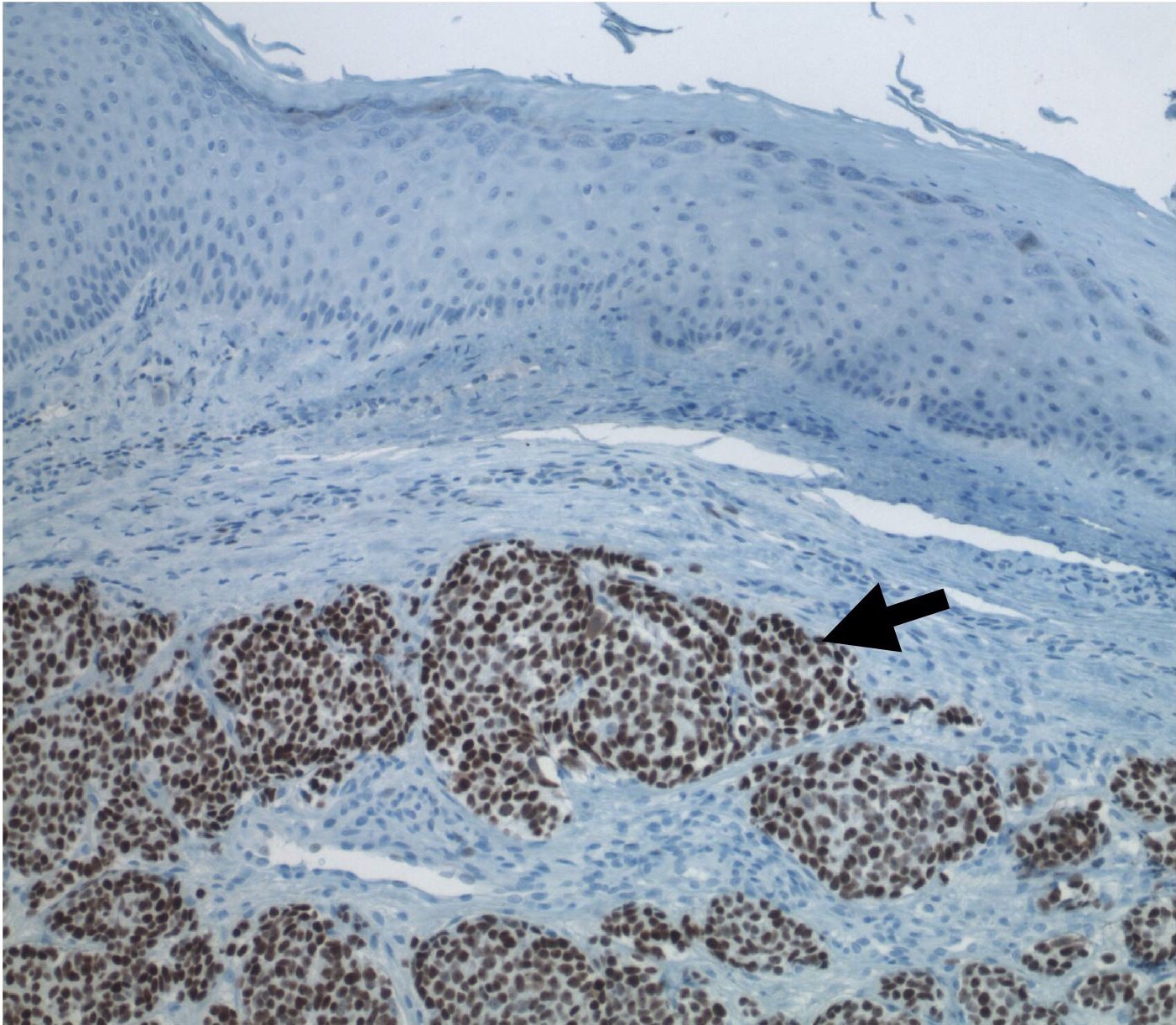 * for more info about the picture, please see below
We hear a lot about skin cancer, especially the basal and melanoma types. But there is a rare, but often deadly skin cancer type, that is on the rise.
That is the finding of recently reported research from the University of Washington (USA). Indeed, investigators expect a 28 percent increase in the number of cases of this dreadful skin cancer by the year 2025, based on an analysis of skin cancer cases reported in the USA between 2000 and 2013. Previous research had demonstrated the rates of the more well-known skin cancer type, melanoma, to have increased.
While Merkel cell skin cancer is uncommon (2,5000 cases in the USA in 2013), the number is expected to increase to 3,200 by 2025, and we know that Merkel cancer is two to three time more likely to recur and to be fatal than melanoma. Merkel cell carcinoma tumors tend to grow very quickly, and have a propensity to spread to distant sites of the body (including the lungs). In addition, it is not uncommon for people to have no visible skin lesions when they are affected by this cancer. Indeed, sometimes the cancer spreads to regional lymph nodes and the skin cancer primary site spontaneously disappears! I'm Dr. Michael Hunter, and I invite you to explore more here: Wellness! (Www.newcancerinfo.com)
_________________________
* Photomicrograph: Merkel-cell carcinoma (arrow) infiltrating skin tissue, stained brown for Merkel cell polyomavirus large T protein. Approximately 80% of MCC tumors are infected with MCV.
I have degrees from Harvard, Yale, and the University of Pennsylvania. I am a radiation oncologist in the Seattle area. Thank you for joining me today, and please consider following this blog. Thank you!